The John 7:17 Challenge Book (Plus MP3 Audio Book)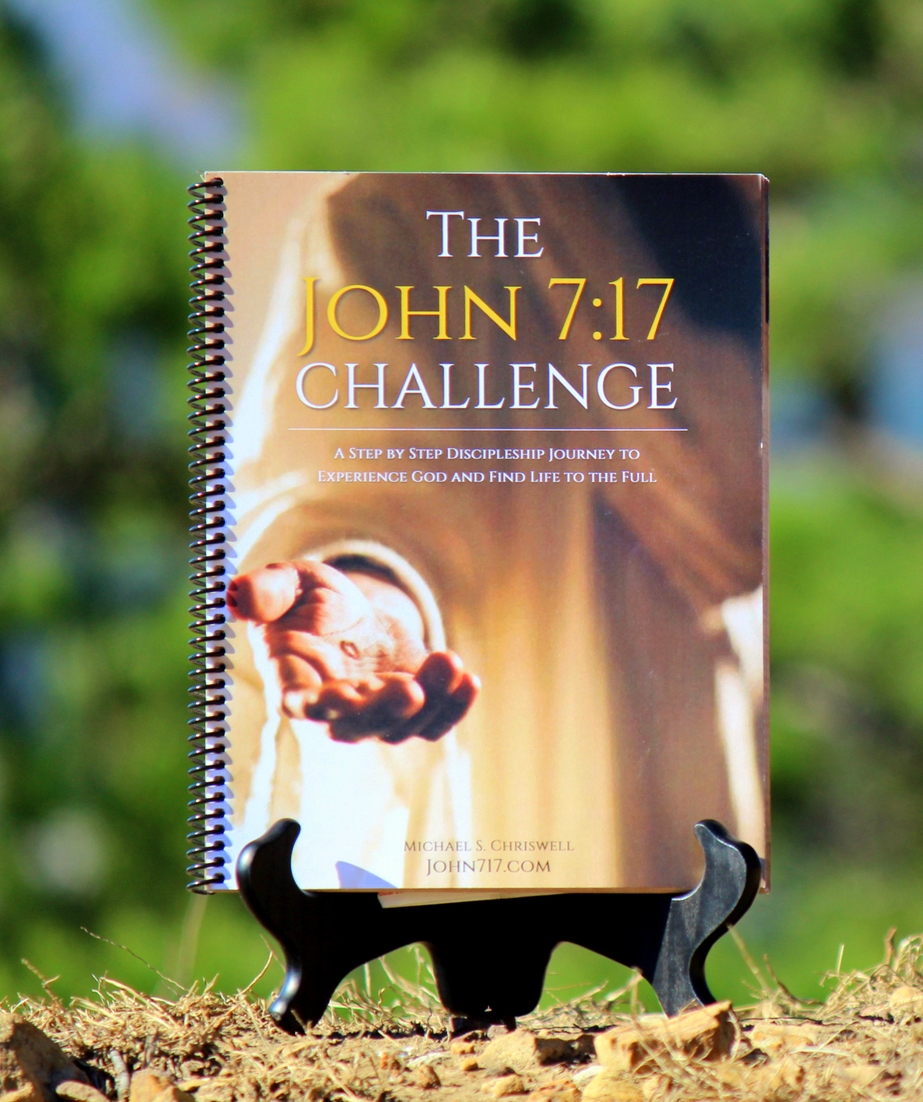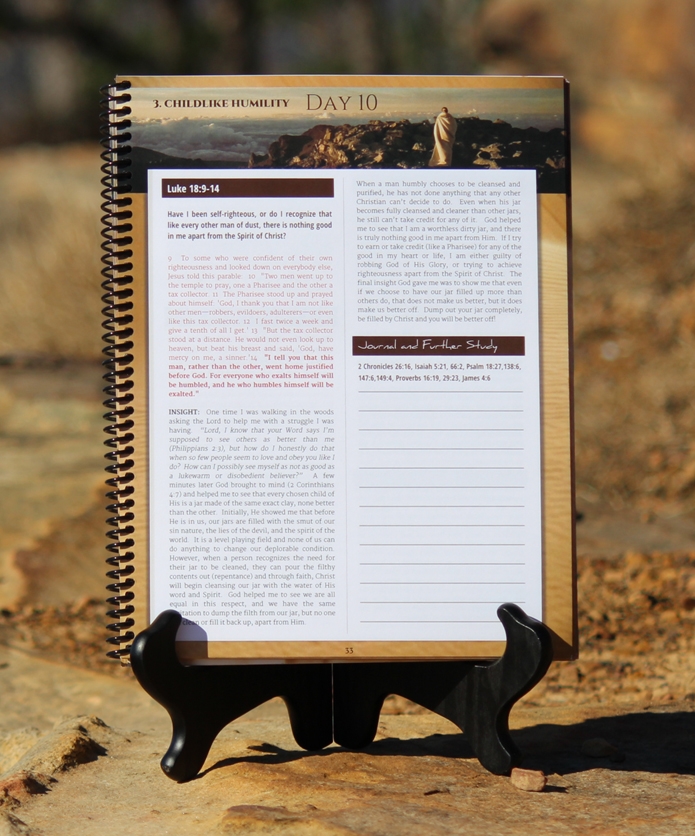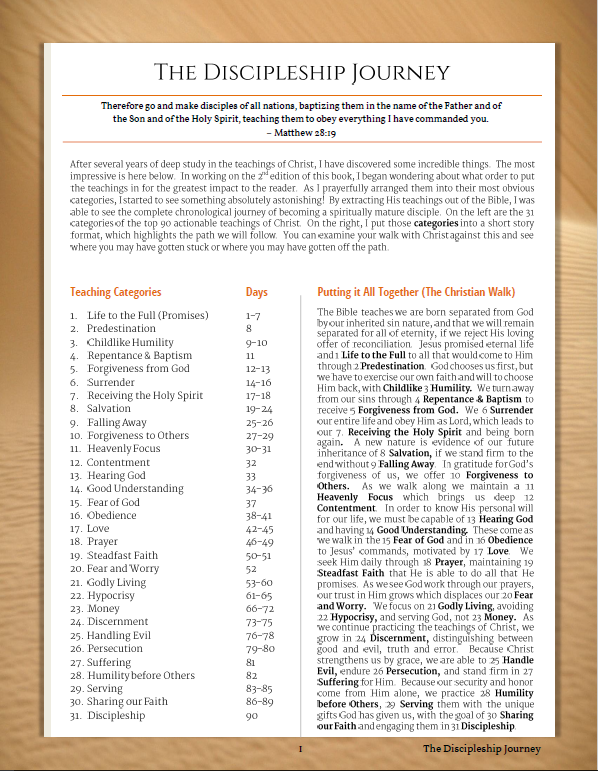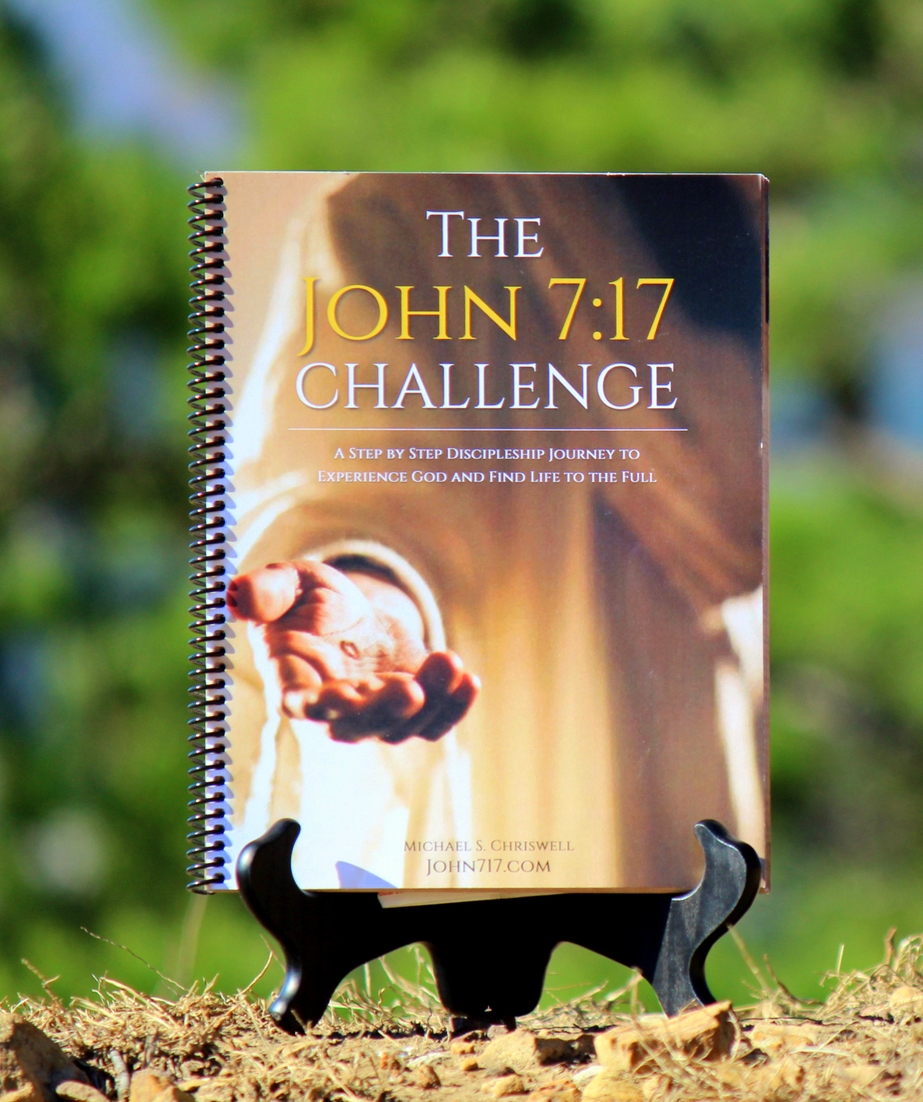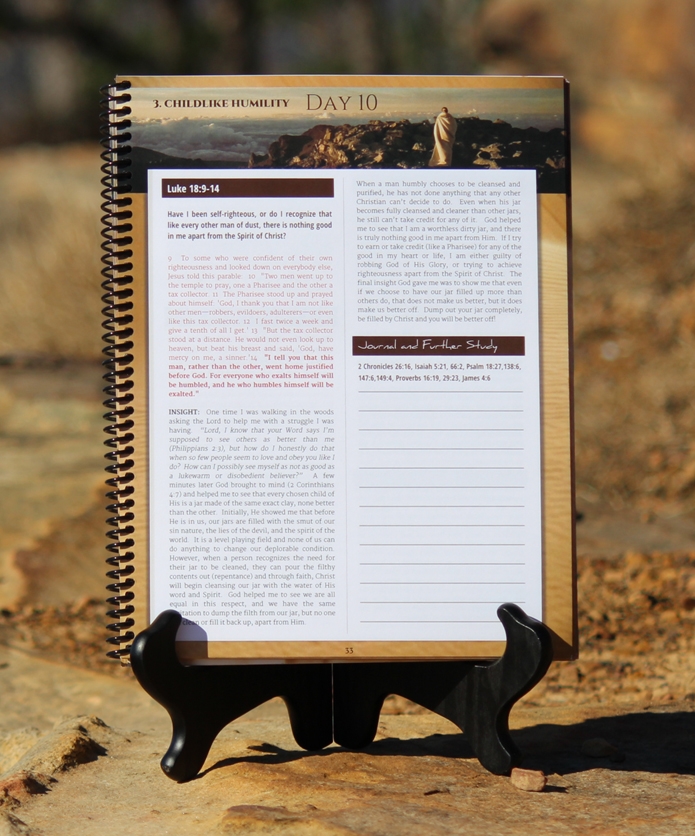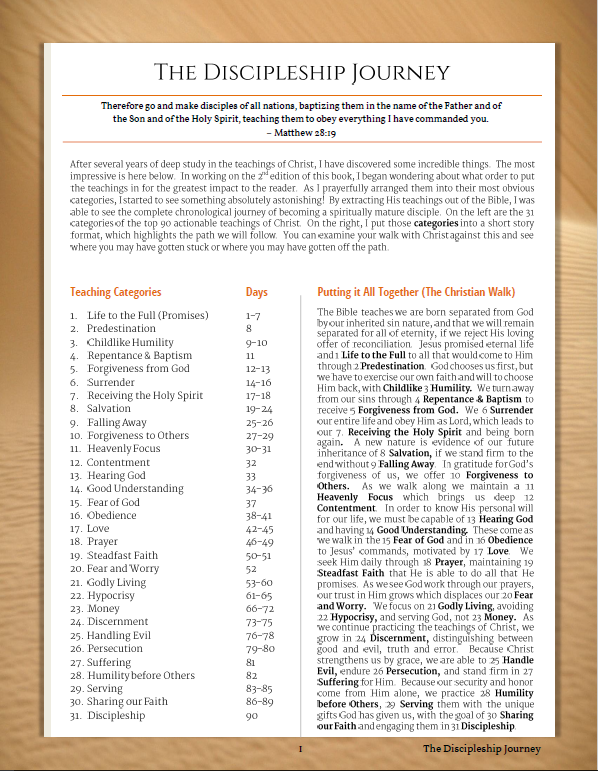 The John 7:17 Challenge Book (Plus MP3 Audio Book)
Use Promo Code: 10OFF to save 10% on orders over $100, not including shipping fees.
Includes: A 122 Page, 8.5 x 11, Full Color, Spiral Bound John 7:17 Workbook , 3 Bonus PDF Documents (See below) PLUS a 112 track digital audio download of the book.
The John 7:17 Challenge is a step-by-step 90 day discipleship journey through the actionable teachings of Christ, in order to experience God and find life to the full. Do you enjoy stories and illustrations to help you to understand and apply God's word? This book is loaded with transparent stories of Michael's own failures, victories, and how God dealt with him on the way.
International Orders - Your book purchase may be subject to additional tax or tariff upon arrival through customs. Please check your government laws before you make a purchase. Please Allow 2 - 4 weeks for delivery.
Other Downloadable Documents Included (76 pages)
Ever been confused by the doctrine of eternal security? Here are the 73 major passages in the Bible all in one place with explanation. The answer becomes crystal clear when the passages are all together. You may be very surprised.
In this document, I take on the KJV ONLY "Defenders", point by point, in their accusations that the NIV is a perverted translation. I also share a principle of Christ and personal testimony that puts a final nail in the coffin of their arguments.
Can you imagine having the very best of the Proverbs, the Teachings of Christ, and the Principles of Spiritual Maturity all on 31 pieces of paper as a 31 Day Devotional. This is the "meatiest" paper you will ever hold in your hand!
John 7:17 Workbook includes:
A survey tool to assess your current stage of faith
Practical tips on how to meditate on God's word.
The nine common roadblocks to following Jesus
A one page summary of the true Gospel
The top 90 actionable teachings of Jesus
Daily personal insight and stories for application
Scripture memorization practice charts
Daily journal space and cross references
A paraphrase of Jesus 23 other teachings